Wild, weird, and always entertaining! We're taking it inside!
Join us ONLINE for a raucous night of puppetry, mask and good times for adult audiences.
May 29 & 30
8:00 pm MST
18+ event. 
$10 – Interactive VIP ZOOM tickets
Buy Online
Hosted LIVE by CAOS madwoman Xstine Cook and international super clown Mooky Cornish, the annual Dolly Wiggler Cabaret will be like no other before. A packed roster of short bits of brilliance and new edgy, hilarious performances will leave a mark on your psyche, or maybe your screen.
See brand new work created by local Calgary greats Pam Tzeng, Jen Bain, Juanita Dawn & Chad Bryant, Kyle Hinton, Kevin Jesuino, Lizz Windagel, Monica Ila & Ali DeRegt, Genevieve Pare & Alia Shahab, Jenna Turk, Stephanie Quilliams, Jennifer LeBlanc, Ellis Lalonde, and Sara McNeil. Terese Grant joins us all the way from Edmonton, and from Waterloo, the incomparable Alice Nelson.
VIP tickets get you front row seats in the Zoom Room where YOU can be a part of the show.
Dress your best and show up ready to party. It's all a big experiment, and we can't wait to see you guys! Come early, pour yourself a beverage, see who's there. Visit at the "bar" during intermission, or after the show.
Ticket proceeds cover artist and technician fees, and we thank you for your support! Donations accepted.
Produced by Calgary Animated Objects society in partnership with the Puppet Power Conference, the Festival of Animated Objects, and the Puppet Slam Network. Come early, have a beverage, visit with the audience and artists. Buy a 50/50 ticket!
.
Mooky Cornish
Masterful physical comedienne Mooky Cornish is one of the funniest ladies working on the international circuit today. As lead clown and creator for Cirque du Soleil's hit circus Varekai, she toured Europe and North America extensively playing to millions. She since enjoys a diverse career starring in cabarets, high end circuses, theatres and international festivals. Currently in production in Saskatchewan, Mooky is in the advanced stages of evolving her work for screen.
" Mooky Cornish is very funny"
– The New York Times
Xstine Cook
Xstine Cook is a multi-disciplinary artist known for the short film "Spirit of the Bluebird," the augmented reality project, "Lilly in the Lab," and the kinetic sculpture built in jail, "Spirit of White Buffalo." Xstine creates masks, puppets, short films and random acts of creativity.
A founder of Green Fools Theatre, Calgary Animated Objects Society (CAOS), and the Festival of Animated Objects, Xstine studied mask in Bali, Italy, France, the West Coast of Canada, and with many independent masters. She also trained, taught, and designed at Dell'Arte International Theatre School in California. Xstine is an agitator and creative producer, and often creates with her 3 kids (though now that they are teenagers, this is nearly impossible).
Leo Wieser
Currently co owner of Bleeding Art Industries Inc. with Becky Scott, Leo Wieser is a BFA / MFA artist working in theatre, film, and new media. He has designed productions for ATP, TC, DJD, and Ground Zero. He toured for ten years with Ronnie Burkett and his Trilogy series. Leo's 30 year in film has given him some unique opportunities to experiment with object animation in special effects, the highlight being working with Terry Gilliam on his production of Tideland.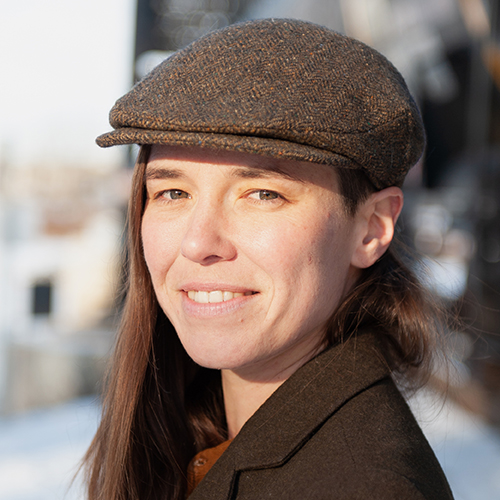 Geneviève Paré
Geneviève Paré is in the practice and profession of creating and performing live theatre. Her fetish for the natural, the rustic, and the abstract translates into her work as a puppet artist, through the use of found materials and natural elements. She is driven by a desire for a more connected community, and believes that storytelling is essential in the construction, renewal, and celebration of collective identity. Geneviève is the Associate Director of the Canadian Wilderness Artist Residency, which takes artists of all mediums down the Yukon River, do develop deeper connection to themselves, wild space, each other and their practice.
Alia Shahab
Alia Shahab is a visual artist working in new media, sculpture, and installation arts. She explores interaction, play, scale, repetition, exaggeration, and absurdity, as ways of connecting with other humans, nature and identity. Since graduating from the Alberta College of Art and Design in 2012, Alia has created media installations for festivals and exhibitions in Canada and Peru, as well as snow sculpture throughout Canada. More recently, she has started to explore performance through Buffon, Mask, and Puppetry, finding herself becoming increasingly fascinated with the ability of these forms to transport you through continuously shifting realities.
Ellis Lalonde
Ellis Lalonde is a puppeteer whose work you may remember from various Dolly Wiggler Cabarets and Loose Moose Theatre children's shows. He was also featured in the pilot episode of Kujo's Kid Zone as Kweku the Owl. He hopes it stops raining soon.
Kasim "Simmi" Wallace
Kasim "Simmi" Wallace is an art teacher and student in New York exploring the craft of puppet making. Simmi loves to repurpose materials, which has lended to his puppet's unique appearances. Ranging from the Fantastic Foxes, created for towel-tubes, to Hubbert the "Muppet", constructed from vegetable-dyed fabric, the arrangements of puppets hailing from New York will be a playful addition to your evening.
Pam Tzeng
Pam Tzeng is a Calgary/Mohkinstsis based choreographer, performer, curator and producer of the live and contemporary. Led by her embodied curiosities as a Canadian Taiwanese woman, Pam creates honest and visceral reflections on the politics of the body. Her aesthetic imagination is coloured by her training in contemporary dance, mask, clown and puppetry. Known for crafting humourous and urgent dances with objects, her work has toured across Canada and through the Pacific Northwest of the United States. Pam is the co-director of to the AWE – a recurring risk-based performance series and is an arts equity advocate.
Jen Bain
Born and raised in Victoria, BC, Jennifer Lynn Bain is a versatile visual and performing artist. From puppets and props to paintings and paper crafts, Jen (with one 'n') creates vibrant whimsical pieces on a wide variety of subjects and mediums, focusing on what lights her soul on fire. Her graphic design is featured in several film and tv shows and she has performed with her puppets in videos and stage productions, Sha also creates and acts in children's shows and is a Senior Improvisor at Loose Moose Theatre. Her hope is to spread love thru joy-filled 'edutainment"
Alice Nelson
Alice Nelson is a Playwright, Director, Theatre Educator, Producer, Puppeteer, Improvisor, Mask Maker and Clown. She holds an MFA in Ensemble Based Physical Theatre from Dell'Arte Physical Theatre School in California. She has worked with various Alberta theatres, including: Green Fools Theatre, Loose Moose Theatre, Morpheus Theatre, Lunchbox Theatre, Quest Theatre, Trickster Theatre, and WP Puppet Theatre. Alice has written and toured solo shows and co-created productions regarding social and political issues. Currently, Alice teaches in Applied Theatre and Drama Education at the University of Windsor. Alice is thrilled to be (virtually) playing with fellow Calgary puppeteers again!
Juanita Dawn
Juanita has been working and exploring as a sculptor for over 30 years. Her primary insight and focus has been the human form. 
Juanita teaches adult mask classes and children's puppet making workshops. She has worked for The Old Trout Puppet Workshop, Clunk Puppet Lab, Quest Theatre, StoryBook Theatre, The Wined-Up Arsenal, The International Festival of Animated Objects, The Ignite Festival, and The Brief Festival. Her art has been exhibited in several venues and galleries over the years.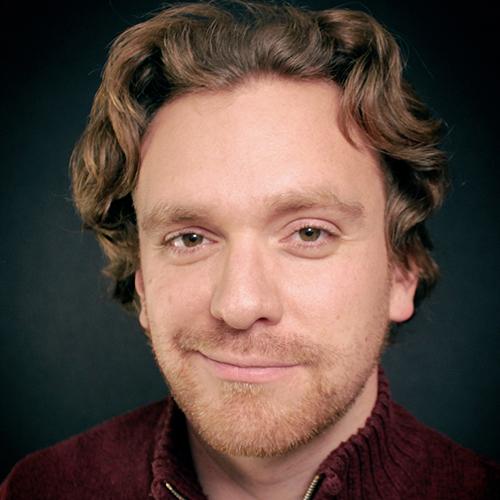 Chad Bryant
Just three short years ago Chad was a blue collar worker in seismic exploration. Little did he know Clown would soon change everything. In 2016 he attended the Manitoulin Conservatory for Creation and Performance. Now he resides in Calgary and is currently working with the Calgary Clown Society and Clown Festival. His most proud accomplishments include Shipwrecked at The Play the Fool Festival 2018, cabaret shows with Croomb and encouraging exploration in clown with the CCS.
Terri Grant
Terri is a maker of things and doer of stuff, based out of Edmonton. She works in theatre and film as a technician and builder. She is fascinated by puppetry, storytelling, and technology, and specializes in electronic and robotic puppetry. Her goal is to combine analog and digital technology with compelling stories in order to create empathy for our robot overlords.
Jennifer LeBlanc
Jennifer LeBlanc is a theatre creator, performer & educator in Calgary.  She is an improviser that performs with a handful of troupes at the Kinkonauts, a clown that loves attending Clown Farm in Manitoulin Island during the summers, and someone who is fascinated by mask and puppetry.  Jennifer lives for weird theatre.  She is so grateful to have the opportunity to create a Puppet Incubator piece and adores the Dolly Wiggler Cabaret. 
Lizz Windnagel
Lizz Windnagel is a multi-disciplinary artist with a particular love for puppetry and mask. Originally hailing from the city of Minneapolis, Lizz has been fortunate to perform, direct, and act like a fool at puppet theatres such as Open Eye Figure Theatre and In the Heart of the Beast. Lizz's current adventures involve pursuing an MFA in Directing at the University of Calgary with a specific focus on devised and interdisciplinary theatre. You may have seen Lizz's original piece, "Pierrot's Gender Reveal Party" at last year's Festival of Animated Objects. Lizz is very excited to be performing at their first Dolly Wiggler Cabaret!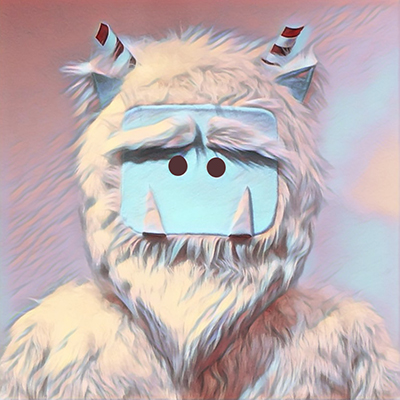 Monica Ila
Monica Ila is not afraid of monsters – in fact she is happier in the company of them. She is an emerging multidisciplinary artist who focuses on puppetry, painting and sculpture. Her work involves making large scale characters and painting them within scenes of their own habitats. Currently she is pursuing a BFA in Sculpture at the Alberta University of the Arts. Monica has participated in the Banff Theatre Puppet Intensive, Festival of Animated Objects, Dolly Wiggler Cabaret and OUF! Festival Off Castieliers since 2016. She believes that art is instrumental in bringing communities closer together and in rediscovering the whimsy within our daily lives.
Jenna Turk
Born in Ottawa, bred in Toronto's indie theatre scene, Jenna has spent the last three years in Calgary as Theatre Calgary's Artistic Associate. A writer/actor/collaborator, she self-produces under The Deep End Collective, a feminist co-op that makes work inspired by real people, places, or events and imaginatively turns them on their heads. Most recently, Jenna directed Iceland for Theatre Calgary, attended the Banff Puppet Theatre intensive, and finished shooting her first short film, Bearcat, under the mentorship of Herland. She is grateful and giddy to get to build and play as part of the Puppet Incubator.
Kyle Hinton
Kyle Hinton is a multi-disciplined artist who is devoted to puppetry, sound and computer programming. He is most enthusiastic about creating worlds, telling stories and exploring philosophy with sound, music and theatre. His ongoing projects include the Suitcase Theatre Arcade, which features mini-puppet shows presented from suitcases, computer cases and other spacious compartments (with support from Calgary Animated Objects Society). He is absolutely ecstatic about using technology to create art and to support artists. It's really fascinating and exciting to see what kinds of innovative ways puppetry can be presented in our very digitized times.
Stephanie Quilliams
Stephanie has loved puppets since the first time the Friendly Giant told her to look up, waaaay up when she was a kid. She's been a CAOS volunteer since 2013, and this is her second Dolly Wiggler Cabaret as a performer. Steph was honoured to be chosen as a puppet incubator this year and is grateful for the opportunity to tackle a heavier topic compared to her previous work. Putting feelings of powerlessness into a puppet piece was challenging yet fulfilling, and she hopes the theme of loss comes across in a way people at home can relate to. Stephanie would also like to apologise for the distinct lack of Unicorn Penises this year and promises to rectify the situation in the future.
Kevin Jesuino
Kevin Jesuino is a Portuguese-Canadian queer multidisciplinary artist, facilitator, teacher and community organizer working in performance, installation and public art. He is based in Mohkinsis of Treaty 7 land, also known as Calgary, Canada. His work is oftentimes collaborative, site-specific, participatory, and process-oriented. His practice explores the intersection of the body, society and place. His recent research explores the queer body, climate and modes of being together. His community-embedded projects engage participants in performative actions, discussions, creative interventions, activations and other forms of organizing — positioning art & culture as a vehicle for meaningful social change.
Patricia A. Duquette
Patricia A. Duquette is a multi / interdisciplinary artist with a professional background in both the media and performing arts industries, has formal training in the visual arts and creative interactive technologies, and is known to experiment with narrative film.