Chinook Blast Puppet Channel – Indoor fun for the whole family!
CAOS has curated a selection of family-friendly puppet and mask performances to watch while your toes defrost.
Make a hot cup of cocoa, drop in some marshmallows and gather the family around the laptop for a screening of funny, kooky, weird and wonderful puppet shows from local and national artists.
Presented by Calgary Animated Objects Society in partnership with Chinook Blast. Generously supported by City of Calgary, Calgary Arts Development Authority and Tourism Calgary
Everybody has a Hungry Heart
Jenna Turk
A heartsick alien gets a stomach ache in this messy meta
needle felt space odyssey.
Suitcase Adventure
Monica lla, Ali DeRegt
Amelia the Suitcase Monster tells us about her greatest adventure!
Upside Down and Backwards
Mooky Cornish
Gloria's got an idea of how to break isolation boredom and keep your body and mind supple! 
5 O'Clock
Mooky Cornish
Gloria really wants the work day to be finished already.
For the Record
Akiko
For The Record combines found object puppetry and collage to visualize poetry portraying our time with COVID-19 and the Minneapolis Uprising.
Skateboarding Pants
Colton Willier
A pair of pants rages through town, on a skateboard. An animated film by Colton Willier, (age 7). He made it with his best friend, Ethan, and their moms.
ShinShoJi
Catherine Cartmill/CAPP Productions
Sumo wrestlers and babies – a natural fit?
Pirate Phobia
Jen Bain
My take on that theme.
Lilly and the Baby
The Bum Family
Lilly, a 10 foot tall orange monster babysits a human child. What could go wrong? Created by the Bum Family, a collective of 6 cousins ages 14-7.
To be a Pirate
Jen LeBlanc
A puppet video that explores consent.
The Regrowing Heart
Simmi
Enjoy a haunting and eerie segment about a human-ish head that is ill-ed by the heart of a lizard, one that is capable of breaking off and regrowing itself.
The ZaynKnees
Kevin Jesuino
One resident of a tiny community finds himself on a chase to investigate strange sitings in his neighbourhood, after residents are complaining of beings who are not from here and calling them troublemakers
Lilly Hits the Road
The Bum Family
Lilly, a 10 foot tall orange monster, and her adorable friend Fluffle are abducted by aliens. An epic adventure ensues as they try desperately to return home in the nick of time. Created by the Bum Family (ages 13-6).
Song of the Underworld
Lizz Windnagel
A shadow puppet retelling of the Greek myth, Orpheus and Eurydice with soundscape by Lizz.
Inner Cosmos
Pam Tzeng
A colourful grappling with one's inner universe during the pandemic pause.
Sky Woman
Juanita Dawn & Sherron Burns
Sky Woman is an ancient story of the  creation of the world. As old as the rock we hold in our hands.
Chief's Wild Food Casserole
Shadowland
Sherron Burns
A dream time story revealing shadows, forests and creatures hidden within. A dark fairy tale of sorts, one you may know.
Fine Dining
Ellis Lalonde
The true gourmet knows no age. 
Lilly's Big Day
The Bum Family
Lilly, a 10 foot tall orange monster, steps out for a special day at Wilma's Super Salon. Patrons gasp and stylists glitch as the affable giant bumbles her way through a beauty ritual like no other. Created by the Bum Family (ages 11-4)
First Date
Alice Nelson
A young woman goes on her first date! On her way out the door, you get to meet the whole family.
The Grateful Rat
Alice Nelson
When an ugly rat is saved from death by a young stalwart youth, he vows to repay the debt. But a rat can only do what a rat can do.
The Birthday
The Bum Family
A cat lists off all the things she hates. Including birthdays. Made by the Bum Family (ages 3,5 and 7)
Stress Transfer
Catherine Cartmill/CAPP Productions
When things start piling up where do you get off? Help doesn't always come from where you would expect.
More with Less
Jen LeBlanc
A puppet film about what happens when the government defunds education.
Friendship
The Bum Family
Two turtles go on a quest for friendship. Written by Ocean (age 7), created by the Bum Family (age 8, 6, 3).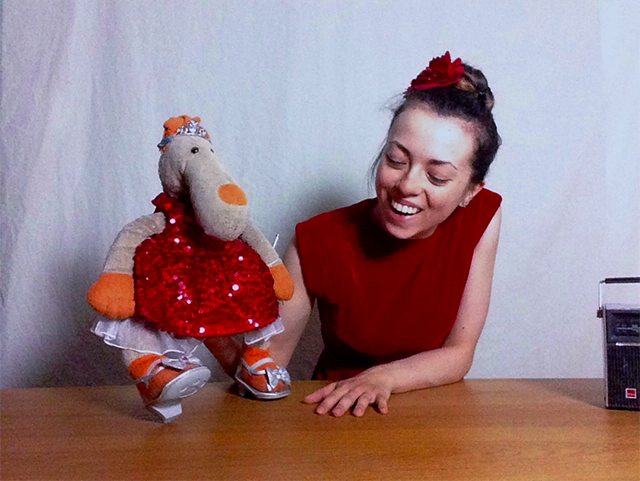 Tenderly
Jocelyn Mah
Tenderly follows a "day in the life" of a girl and her dog, and the tender love between them.
Food with Mudford
Kettlehead Studios
Join the spriggan Captain Mudford Snottingrass as he demonstrates how to make a pumpkin spice latte.
Lilly in the Lab
The Bum Family
Watch Lilly and Fluffle conduct a BIG experiment! Will she find all the ingredients she needs?
Mine is Better than Yours
canadiennes errantes (Marie-Ève Fontaine and Julie Malenfant)
With the holidays coming to an end, these two buddies are flexing their Nana's Famous Super-Secret Casserole Recipe.
Plurality
p.a.duquette & Soulier
Painted frame by frame with an outdated photoshop program, this short animation celebrates and espouses pride in our diversity, challenging viewers to appreciate our plural societies.
A Whale of a Tale
Juanita Dawn
An ocean adventure presented by The Big Bottom Players.
Bighetty Brothers: Meet the Chief
Shirtnami
Colton Willier
A giant tsunami of shirts takes over a town, washing over everyone until conquered by Skateboarding Pants.  By Colton Willier (age 9)
Campfire Tales
Monica lla, Ali DeRegt, Emma Fisher
A campfire sea shanty about the Aurora Borealis monster who devours those at sea who don't sing to it!
In the End
Ellis LaLonde
An unlikely candidate tries his hand at gardening.
Lilly Gets a Pet
The Bum Family
Lilly, a giant orange monster undertakes an epic adventure in search of a true friend, in a pet shop. Lilly's escapades get her kicked out, but not before falling in love with a cute Fluffle. How will Lilly reunite with the Fluffle without getting caught? Created by the Bum Family (ages 12-5)
Baby Bunting
Catherine Cartmill/CAPP Productions
Through metaphor the deeply personal becomes universal. Only you know your story behind this.
When I Met Dottie
The Bum Family
While sleeping in a playhouse, a little girl makes an unusual discovery, leading to a conversation about the nature of love. Cut-out animation by the Bum Family (age 4, 6, 8) to a conversation between sisters Twyla and Dot (ages 3 and 6).
Spaced Out
Jen Bain
Our connectedness through the ages.
Spaced Out
Jen LeBlanc
Just a day in the life.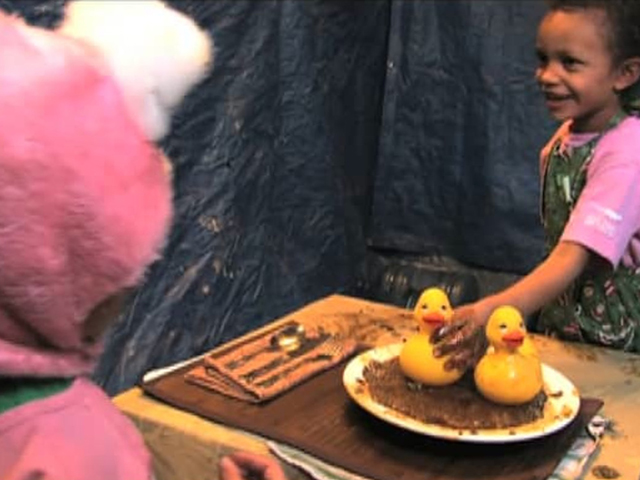 Tar Sand Pudding
The Bum Family
Three kids take on Alberta's oil sands, with the help of some ducks. And a pink bunny.
Dreamers
Simmi
Pirating comes in many forms- such as the new rich developers "building-up" and tearing down the homes of many of the residents of Storyville. Thankfully, so does magic, as the puppets of this derelict little town make sure their voices are heard- loud and clear.
Woman of the Deep
Kettlehead Studios
A fisherman must make a choice when he falls in love with the Woman of the Deep and discovers just how cold and dark the ocean is.
Super Canola
The Bum Family
Super Canola is created as a plant resistant to herbicide. Super Canola takes over a farmer's crop, who is sued by Monsanta. Made in a 24 hour video challenge.
The Garrapata Dance
Oscar "Oz" Nava
Roco Cocodrilo sings a song about a very close friend.
Hunchie and Yuvbug
Stephanie Quilliams
Alone in the universe, Hunchie and Yuvbug try to stay together with hearts intact whilst fighting against the terrible pull of Mater Moon.
Carbonarra Cowboys
Juanita Dawn & Chad Bryant
The Big Bottom Players present a classic spaghetti western with a cheesy twist.
The Drifter
Geneviève Paré & Alia Shahab
Through the lens of an overhead projector, this shadow journey turns scraps of garbage and household items, into a series of visual meditations that peer into a planet where the human world hunkers in and the wild roams free.
Pam Tzeng
Pam Tzeng is a Calgary/Mohkinstsis based choreographer, performer, curator and producer of the live and contemporary. Led by her embodied curiosities as a Canadian Taiwanese woman, Pam creates honest and visceral reflections on the politics of the body.
Jen Bain
Jennifer Lynn Bain is a versatile visual and performing artist. From puppets and props to paintings and paper crafts, Jen (with one 'n') creates vibrant whimsical pieces on a wide variety of subjects and mediums, focusing on what lights her soul on fire.
Juanita Dawn
Juanita has been working and exploring as a sculptor for over 30 years. Her primary insight and focus has been the human form.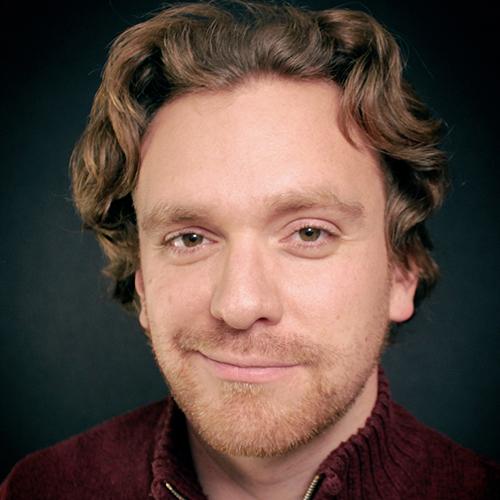 Chad Bryant
Just three short years ago Chad was a blue collar worker in seismic exploration. Little did he know Clown would soon change everything. Now he resides in Calgary and is currently working with the Calgary Clown Society and Clown Festival. 
Terri Grant
Terri is a maker of things and doer of stuff, based out of Edmonton. She works in theatre and film as a technician and builder. She is fascinated by puppetry, storytelling, and technology, and specializes in electronic and robotic puppetry.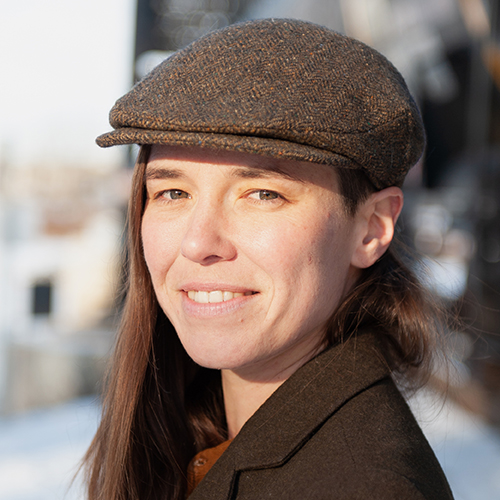 Geneviève Paré
Geneviève Paré is in the practice and profession of creating and performing live theatre. Her fetish for the natural, the rustic, and the abstract translates into her work as a puppet artist, through the use of found materials and natural elements.
Alia Shahab
Alia Shahab is a visual artist working in new media, sculpture, and installation arts. She explores interaction, play, scale, repetition, exaggeration, and absurdity, as ways of connecting with other humans, nature and identity. 
Leo Wieser
Currently co owner of Bleeding Art Industries Inc. with Becky Scott, Leo Wieser is a BFA / MFA artist working in theatre, film, and new media. He has designed productions for ATP, TC, DJD, and Ground Zero. 
Ellis Lalonde
Ellis Lalonde is a puppeteer whose work you may remember from various Dolly Wiggler Cabarets and Loose Moose Theatre children's shows. He was also featured in the pilot episode of Kujo's Kid Zone as Kweku the Owl. He hopes it stops raining soon.
Kasim "Simmi" Wallace
Kasim "Simmi" Wallace is an art teacher and student in New York exploring the craft of puppet making. Simmi loves to repurpose materials, which has lended to his puppet's unique appearances. 
Jocelyn Mah
Born and raised in Calgary, Jocelyn is a professional dancer and choreographer. Her lively, musically-based choreography has been presented at numerous festivals in Canada and internationally.
Marie-Ève Fontaine
In the basement of Marie-Ève Fontaine's childhood home in Winnipeg, there was a room full of weird and recycled objects destined to become puppets and show props. That is probably why Marie-Ève became an artist.
Ken Bighetty
Ken Bighetty currently works at Keewatin Tribal. He grew up with seven brothers, three of whom play other puppets. He plays the Chief, because he has a Poli Sci major and knows everything.
Mooky Cornish
Masterful physical comedienne Mooky Cornish is one of the funniest ladies working on the international circuit today. As lead clown and creator for Cirque du Soleil's hit circus Varekai, she toured Europe and North America extensively playing to millions. 
Akiko Ostlund
Akiko Ostlund is a a native of Osaka, Japan, who lives and works in Minneapolis, Minnesota. She uses poetry, music, dance, collage, found objects and shadow puppetry to tell stories that reflect her time, and a narrative of immigrant women of color that is often underrepresented in white eurocentric society.
Jennifer LeBlanc
Jennifer LeBlanc is a theatre creator, performer & educator in Calgary.  She is an improviser that performs with a handful of troupes at the Kinkonauts, a clown that loves attending Clown Farm in Manitoulin Island during the summers, and someone who is fascinated by mask and puppetry. 
Lizz Windnagel
Lizz Windnagel is a multi-disciplinary artist with a particular love for puppetry and mask. Originally hailing from the city of Minneapolis, Lizz has been fortunate to perform, direct, and act like a fool at puppet theatres such as Open Eye Figure Theatre and In the Heart of the Beast.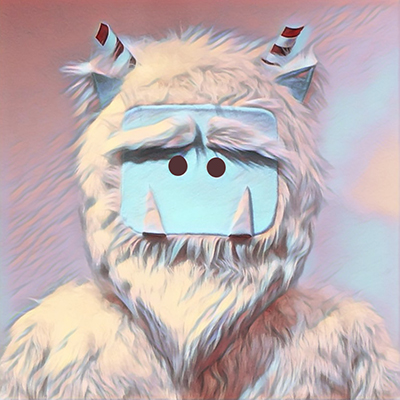 Monica Ila
Monica Ila is not afraid of monsters – in fact she is happier in the company of them. She is an emerging multidisciplinary artist who focuses on puppetry, painting and sculpture. 
Jenna Turk
Born in Ottawa, bred in Toronto's indie theatre scene, Jenna has spent the last three years in Calgary as Theatre Calgary's Artistic Associate. A writer/actor/collaborator, she self-produces under The Deep End Collective, a feminist co-op that makes work inspired by real people, places, or events and imaginatively turns them on their heads.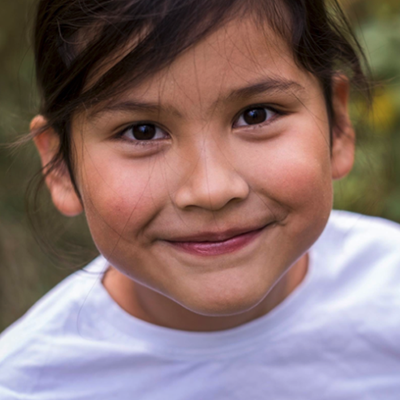 Colton Willier
Colton is a young Cree & Blackfoot First Nations artist who wrote, directed, and animated "Skateboarding Pants" when he was 7. Colton has literally grown up surrounded by Native contemporary and traditional art in his family's gallery, Moonstone Creation.
Stephanie Quilliams
Stephanie has loved puppets since the first time the Friendly Giant told her to look up, waaaay up when she was a kid. She is grateful for the opportunity to tackle a heavier topic compared to her previous work. Putting feelings of powerlessness into a puppet piece was challenging yet fulfilling, and she hopes the theme of loss comes across in a way people at home can relate to.
Kevin Jesuino
Kevin Jesuino is a Portuguese-Canadian queer multidisciplinary artist, facilitator, teacher and community organizer working in performance, installation and public art. His practice explores the intersection of the body, society and place.
Patricia A. Duquette
Patricia A. Duquette is a multi / interdisciplinary artist with a professional background in both the media and performing arts industries, has formal training in the visual arts and creative interactive technologies, and is known to experiment with narrative film.
Alice Nelson
Alice Nelson is a Playwright, Director, Theatre Educator, Producer, Puppeteer, Improvisor, Mask Maker and Clown. She holds an MFA in Ensemble Based Physical Theatre from Dell'Arte Physical Theatre School in California. 
Sara McNeil
Sara McNeil is a mixed media artist from Calgary Alberta Canada. She is a painter, puppeteer, performer and all around hooligan. She works with WP Puppet Theatre Society, assisting in puppet creation, performing and learning through the many Puppet Pop Ups all over the city.
Catherine Cartmill
Catherine Cartmill learned how to animate to express the inexpressible.
Oscar "Oz" Nava
Oscar Nava is a multidisciplinary artist, creating works as a one-man-band as he finishes his last year at Dell'Arte's MFA program.
Sherron Burns
Sherron Burns is a mixed media artist, puppeteer and educator who thrives on collaboration, creating stories that merge old, dreamed and imagined threads.
Pete Balkwill
Peter Balkwill is a founding, co-Artistic Director at the Old Trout Puppet Workshop in Calgary, Alberta. He also serves as the Co-Artistic Curator for the International Festival of Animated Objects, held every two years in Calgary, Alberta.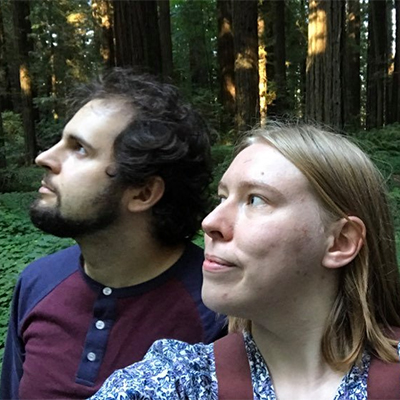 Kettlehead Studios
Robert Amico and Keziah Peterson are Portland based artists and enjoy creating puppetry acts for Puppet Slams, YouTube, and film festivals. Robert has worked as a performer and puppet designer with several Portland theaters and Keziah is a costume and fashion designer who, as a child, performed with Ringling Bros. Circus.
Ali DeRegt
Ali DeRegt is a puppeteer, clown, actor and maker based in Calgary who recently completed her MFA in Advanced Theatre Practice from Royal Central in London.
CAPP Productions
Our group started making animations in 2020 in response to an unimaginable loss. Encouraged by Xtine Cook we explore themes related to loss and mental health to open conversations and destigmatize the challenges that we all face
The Bum Family
The Bum Family
 are a group of 6 cousins from Calgary who have created movies together since before they could write. The 6 artists write their stories, create the artwork, direct, animate and voice their movies, usually over snacks (though in Covid times, over Zoom).  
Kyle Hinton
Kyle Hinton is a multi-disciplined artist who is devoted to sound, puppetry, computer programming and many other kinds creative acts. He most enthusiastic about creating worlds, telling stories and exploring philosophy with sound, music and miniaturized-beings.
Julie Malenfant
Garage sales and antique stores are Julie's thrill in life. To stop herself from hoarding vintage fabrics, buttons and baby shoes, they are turned into bird-like puppets.
Ryan Hall (aka Soulier)
Ryan Hall aka Soulier is an award-nominated electronic music artist from Calgary, Alberta. He has released several albums, and has performed locally and internationally. He focuses mainly on melodic dance and ambient music using modular synthesis.